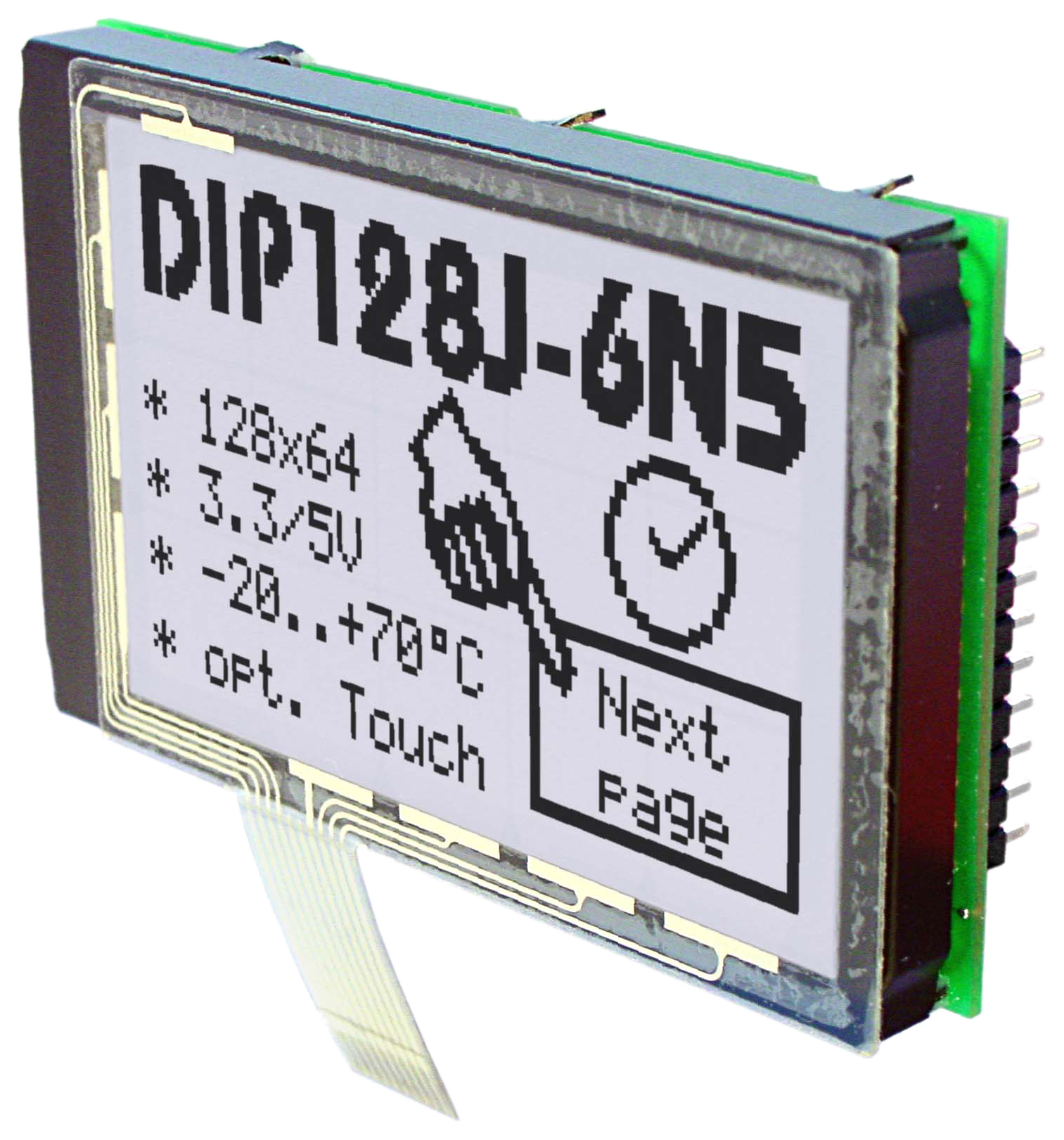 COB (Chip-on-Board) displays for industry, automotive and medical technology
LCD high-quality displays each require one or more driver modules (s) to control them. These ICs are either placed directly on a circuit board (as COB or SMD) or as COG (Chip-On-Glass) directly on the LC glass.
In chip on board technology, the semiconductor chip (driver) is glued directly onto a circuit board material and contacted there via bond wires. For protection, the IC and the bonding wires are sealed with a drop of potting compound using chip-on-board technology.
Chip-on-board COB displays are widespread and cheaper than LCD modules in SMD assembly. DISPLAY VISIONS supplies LCD modules of 1x8 characters (DIP module as COB) up to 4x40 characters (standard displays) in COB technology. Chip-On-Board is increasingly replaced by COG (DOG series).
Buy Chip on Board (COB) high-quality displays directly in our webshop.