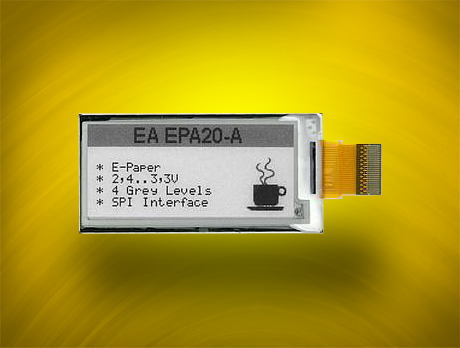 µA are sufficient for 2" to 6" displays
The new series EA EPA ePaper displays offer an near perfect black/white optic for text and graphic. The displays are designed as black/white displays and do provide two additional gray scales.
With approximately 90 dpi, the displays offer a very high resolution and are therefore suitable for detailed representations. This displays provide excellent readability even without lighting.