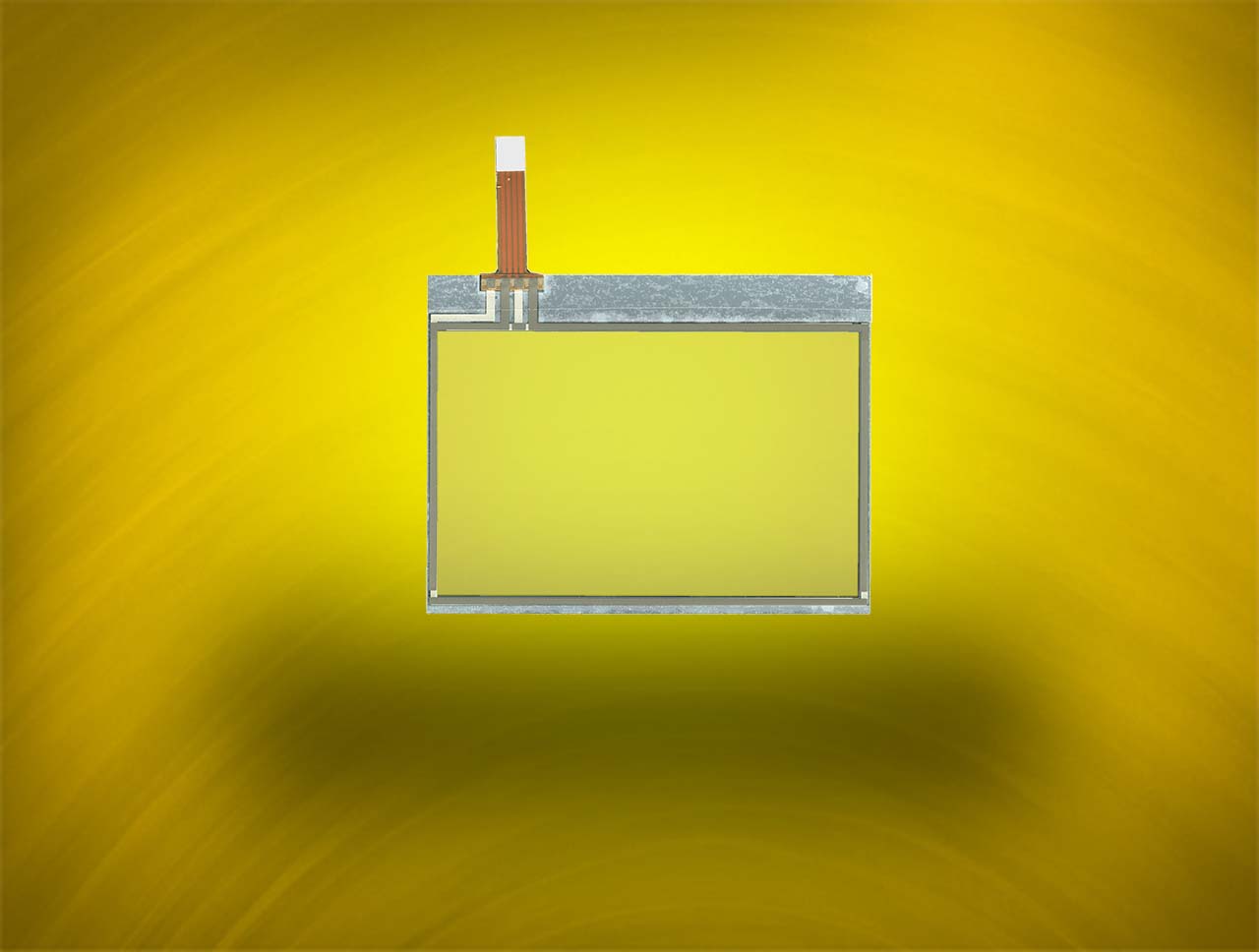 Touchpanel resistive and capacitive (PCAP)
We do provide for many graphic displays touch panel solutions from 102x32 up to 1280x800 dots: either as an accessory with self adhesive at the rear side or as ready made unit incl. driver and serial interface.
Resistive touchpanel provide an analogue voltage which is direct proportional to the touch position of finger. It's possible to put the touch panel behind a thin foil and operated with a pen or finger. Even thick hand gloves may operate perfectly.
Our capacitive touchpanel are equipped with an onboard controller, which provides directly all positions via I²C bus interface. A thin window or a thin glove do not prevent operation.