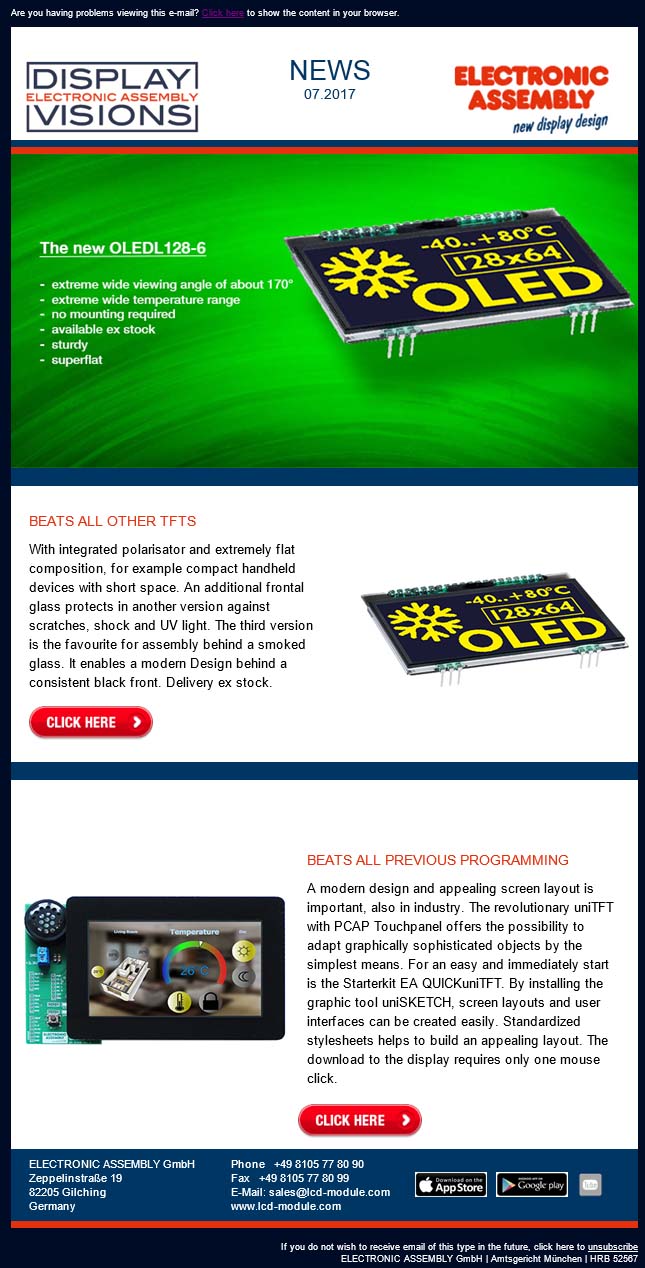 Beats every TFT
- 170° viewing anlge
- contrast 2000:1
- Top. -40..+80°C.
- Pins keep the display at exact position
- 50~100,000 hours life time
- Prototyping on bread board
Unbeatable in the field of legibility and robustness. Especially for applications in the area of measuring equipment, construction or agriculture. This display survives extreme temperatures, where normal LCDs and TFTs do no longer work and even become damaged. The refresh rate and also the display speed is still high even at low temperatures.
Fits into each prototyping board and on each breadboard thanks to the pins in the pitch of 2.54mm.
Monochrome yellow / black. Other colors (red, green, blue and white) are available as a sample and for special applications.
Here's the data sheet and more information on our Website.
| | Direct link to our Webshop |
| --- | --- |