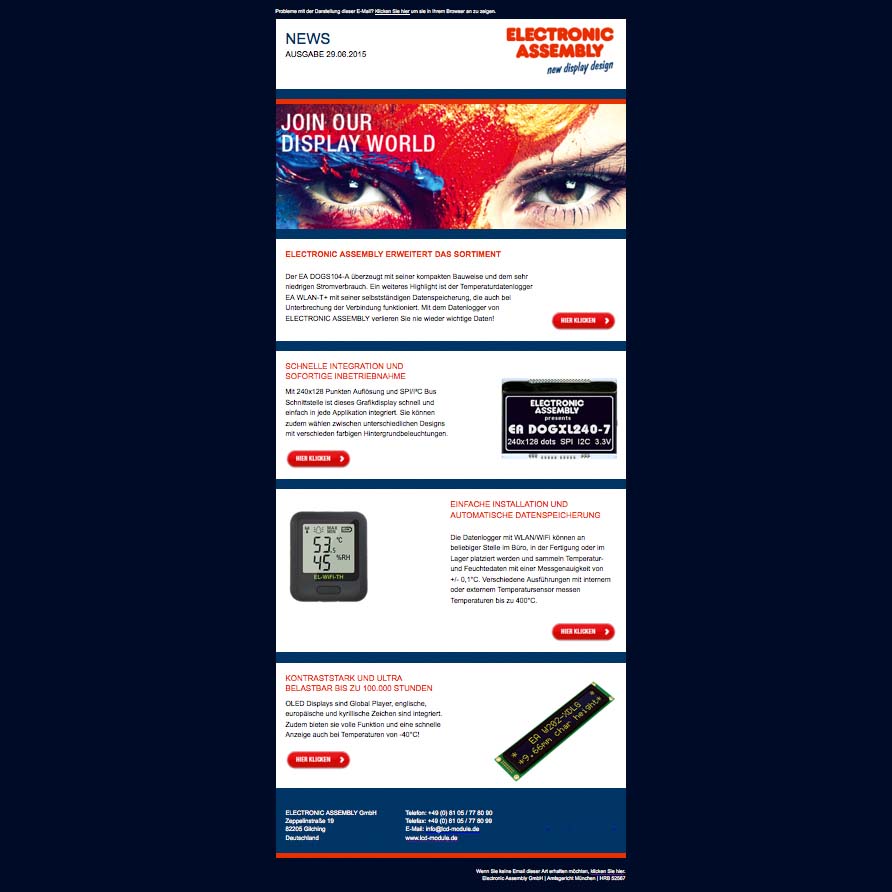 Zero power for static display content
Thanks to the built-in SPI interface it is quiet easy to show some graphic and legend, reference or warning. The contrast is unbeatable and the design is very neutral black and white also without any backlight. Readability is perfect even at direct sunlight.
Here's the like to the data sheet.
A initialization example may be downloaded here.