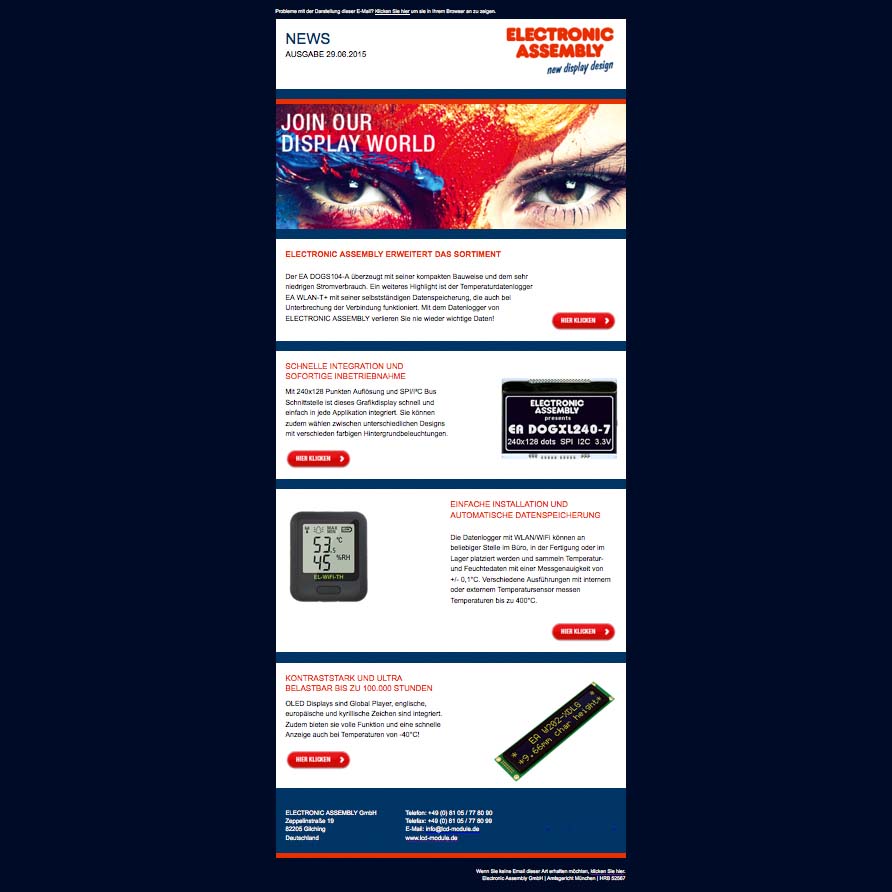 Extreme compact made for direct soldering
This display provides a SPI interface
and a 4- and 8-bit bus also.
The power supply is +3.3V.
The display is available in 2 different
versionens blue-white and black-white.
With its long-life LED backligt
it is especially designed for industrial
24/7 operation.

Here is a link to the data sheet,
similar designed displays in EA DIP series
are mentioned here.